There is – There are – Presentation
There is/There are (Affirmative) – There is a TV by the window. There are wolves by the lamp!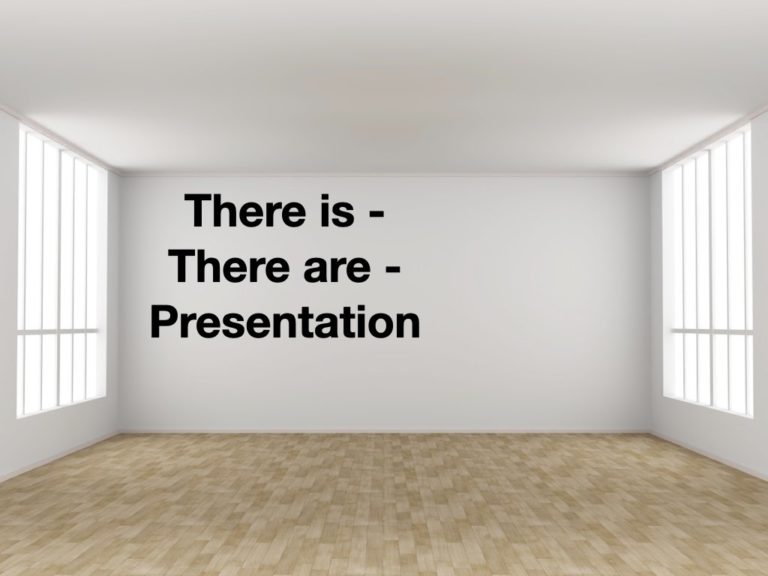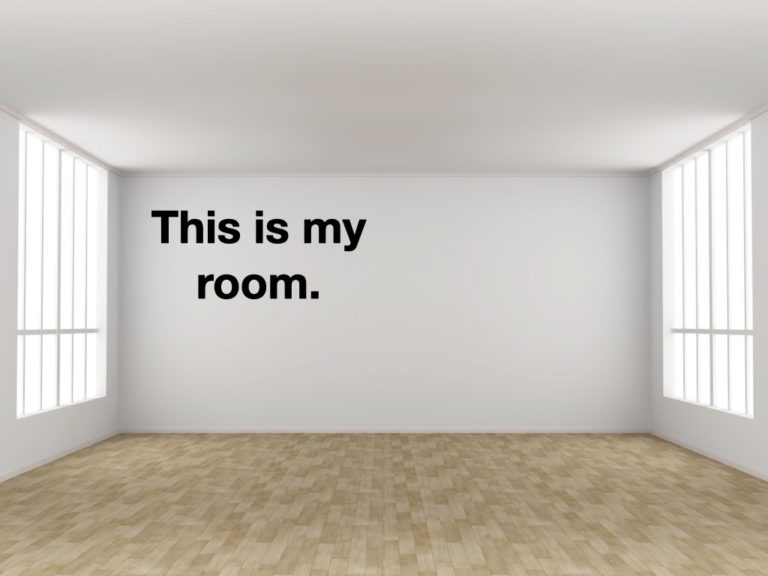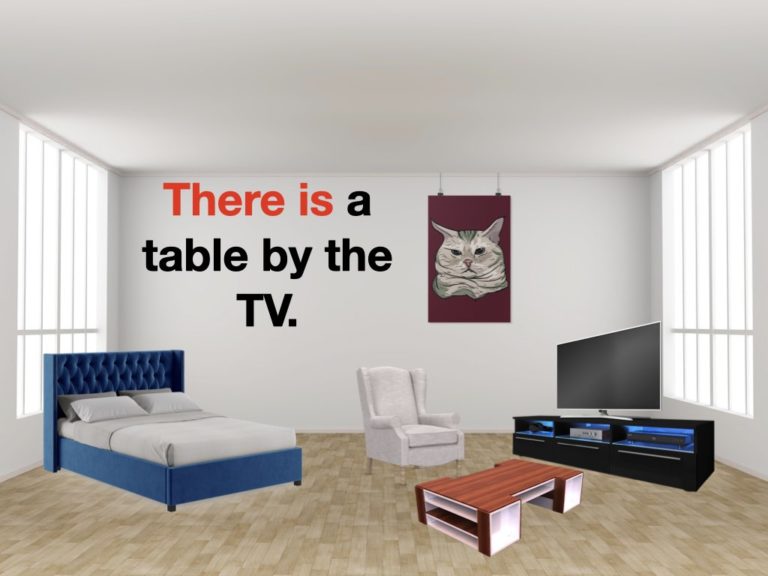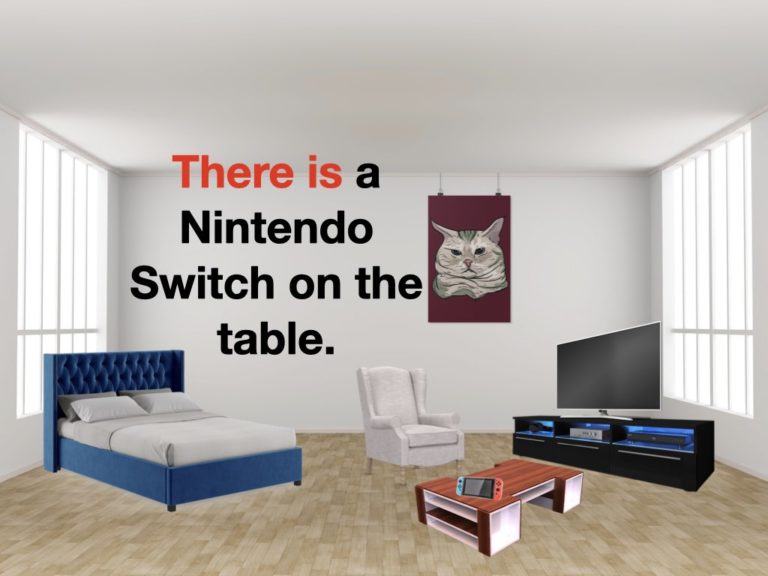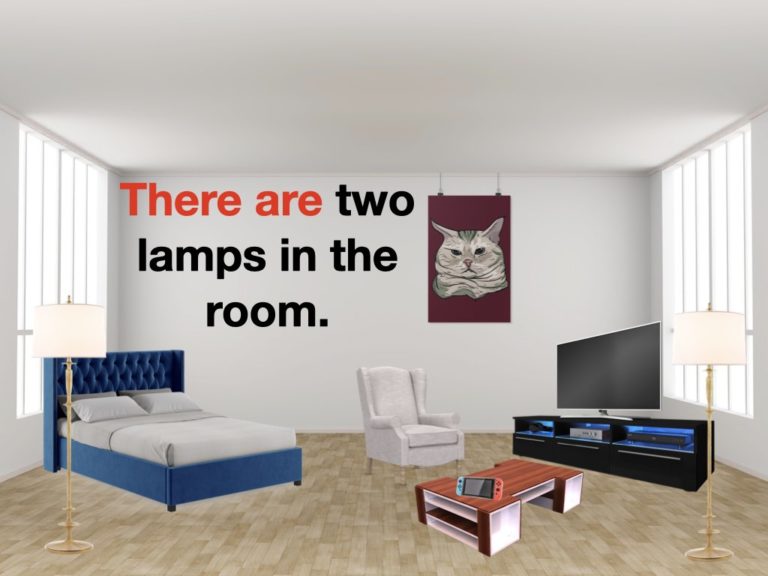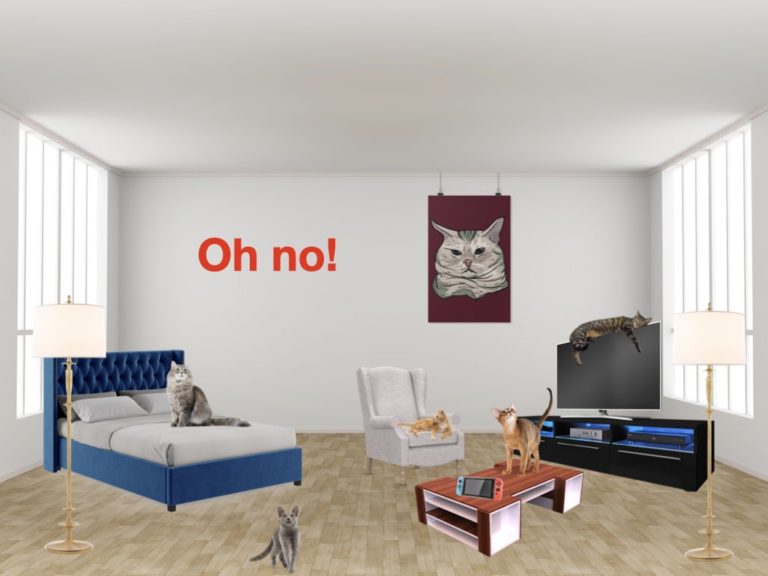 There is a bed. There is a TV by the wall. There are many cats. So on and so forth.
Once you go through the presentation and all the cats run away….or float away…depending on your version, you will be presented the room again with many more items. I had the students tell me what they saw in the room.
"There is a tree by the bed."
"There are hamburgers in the box."
And the best answer
"There is an Imoto in the box."
I also have a
poster
that may be useful if the students are having trouble remembering the "
on, in, under, by
" sort of thing.
Junior High School Year 1