Could you tell me how to get to Asabu? – Directions – Presentation
Directions for 3rd year –   A: Could you tell me how to get to Asabu?   B: From here, take the Tozai line to Odori Station. Then change to the Namboku line and get off at Asabu.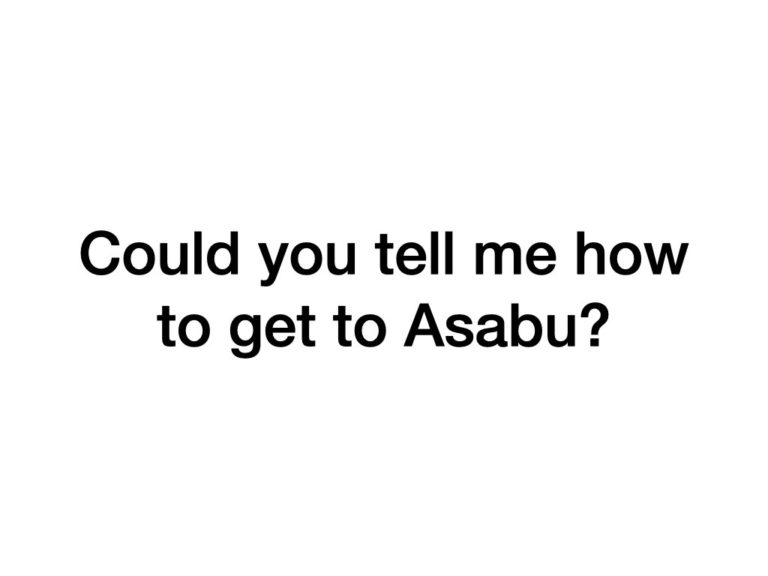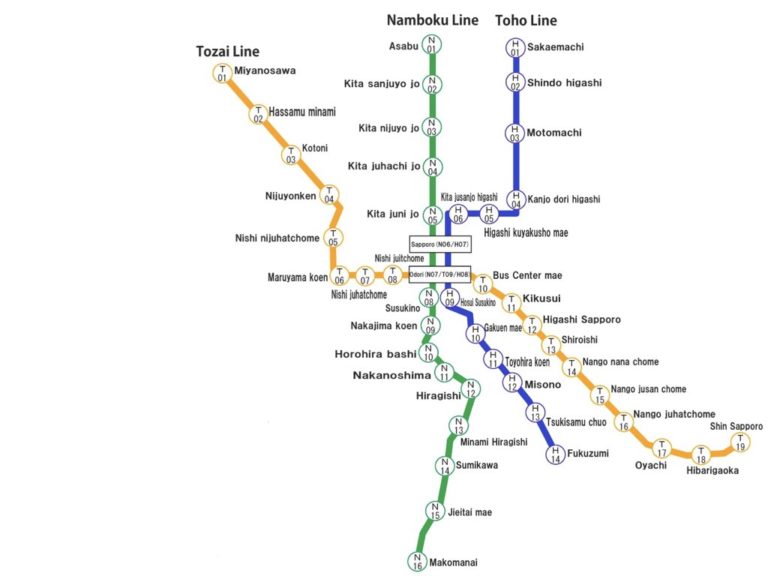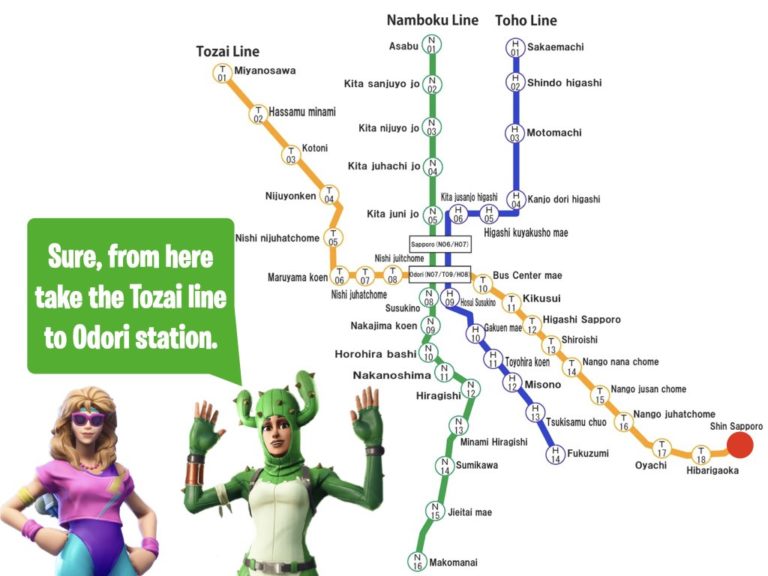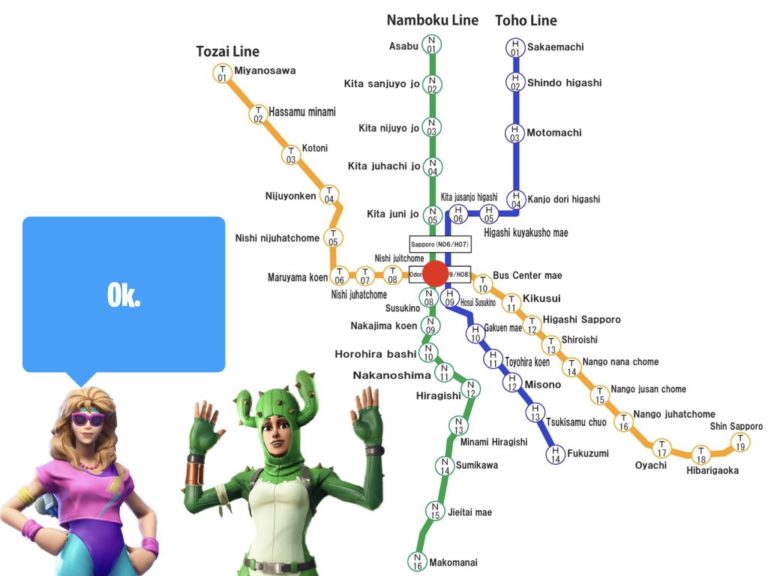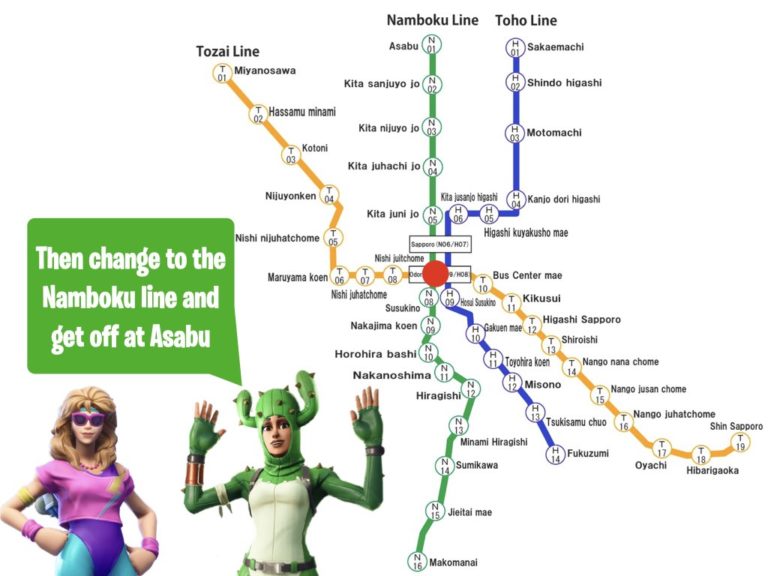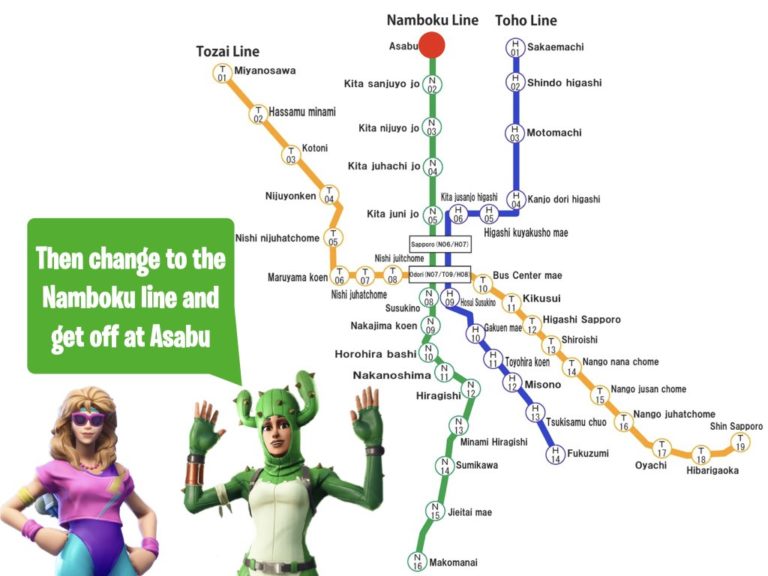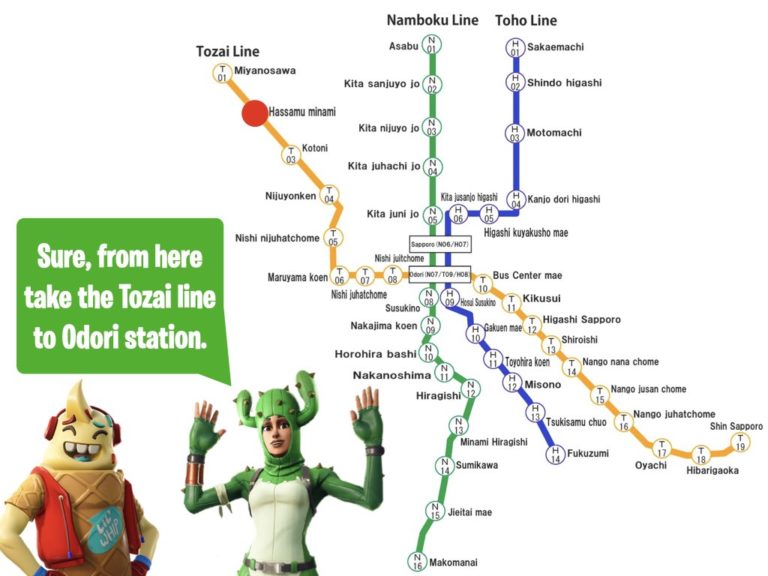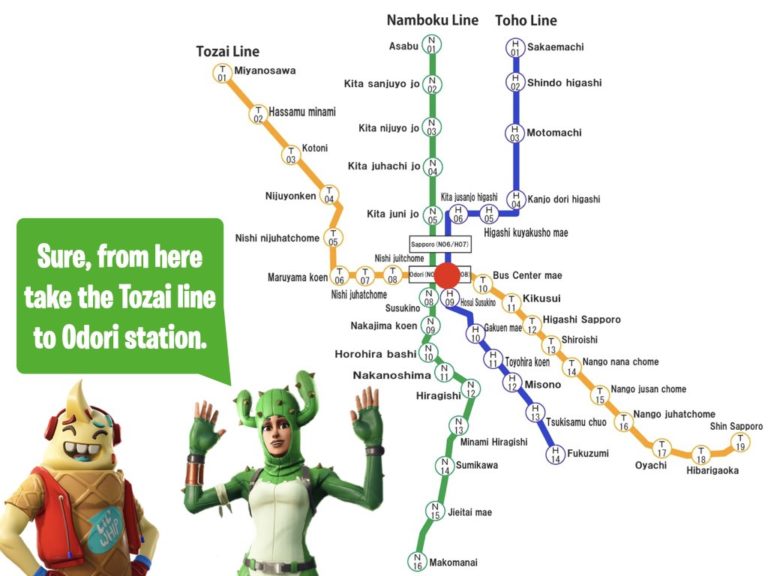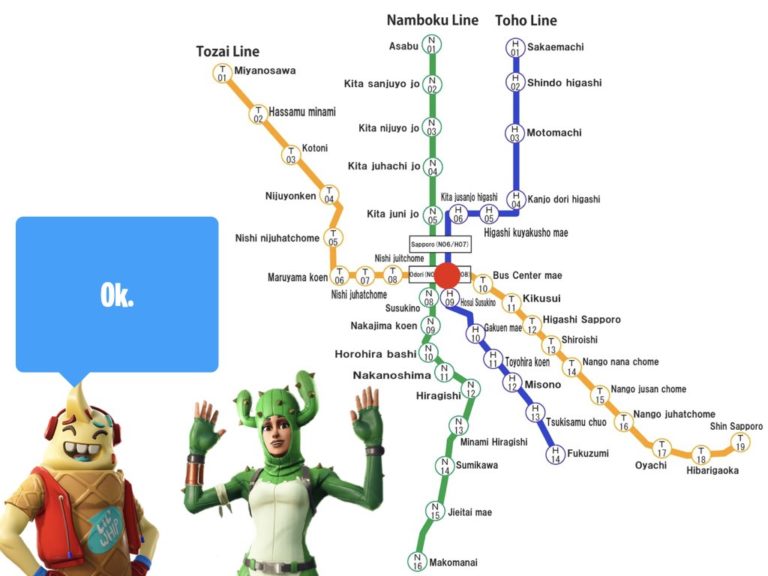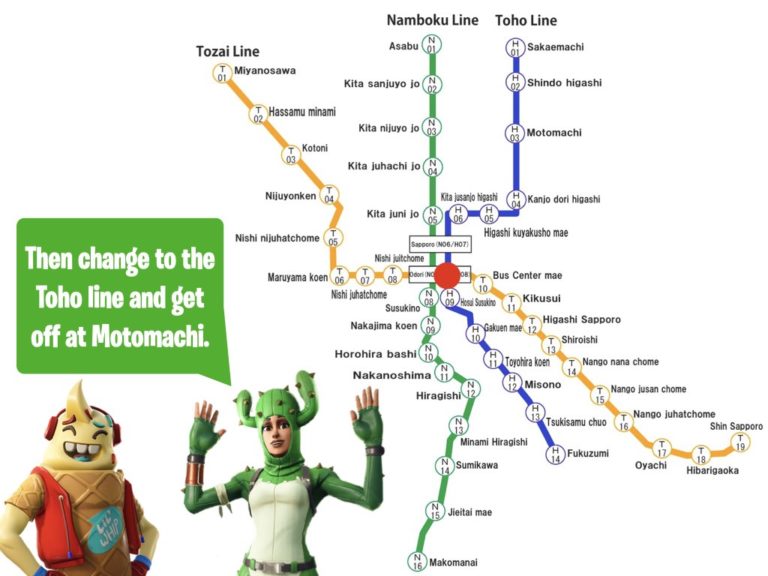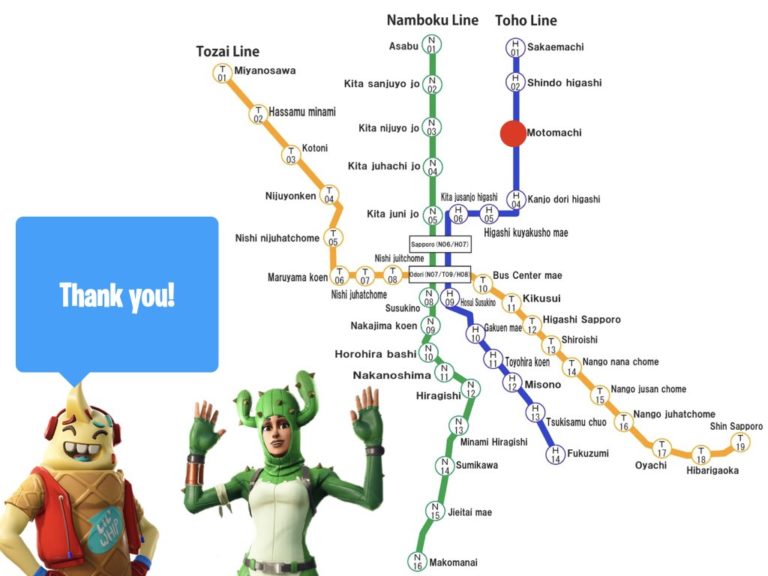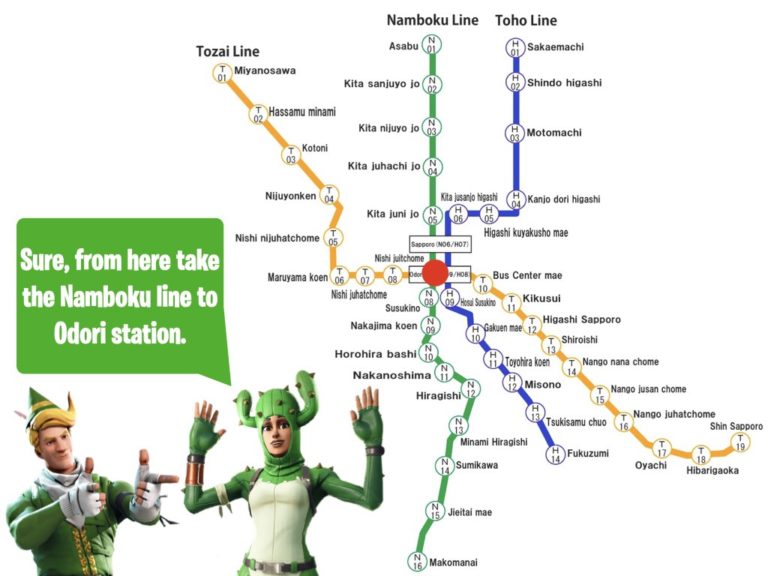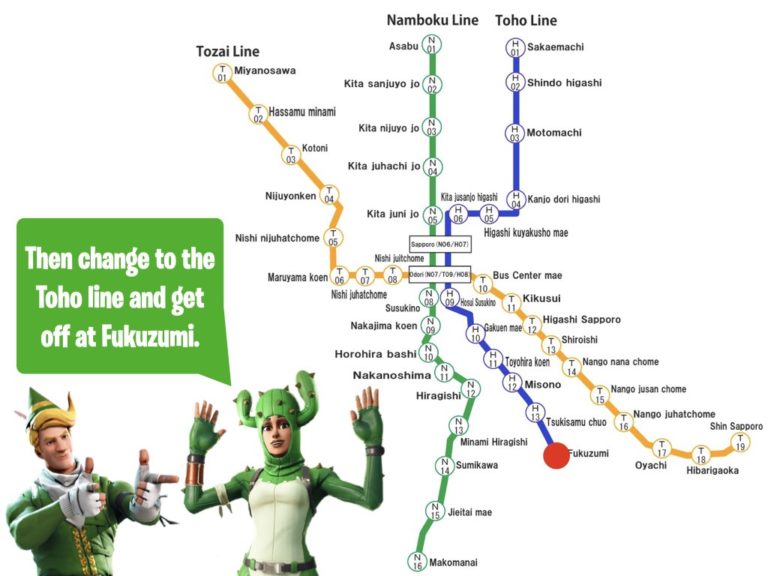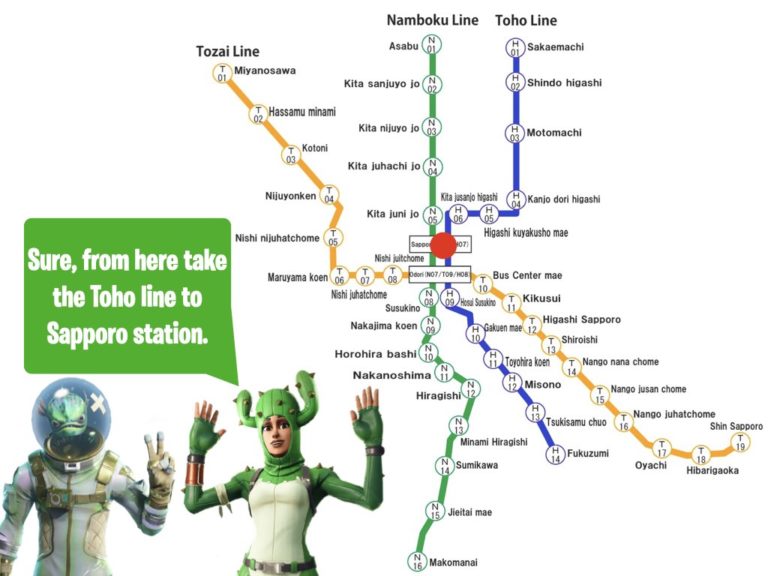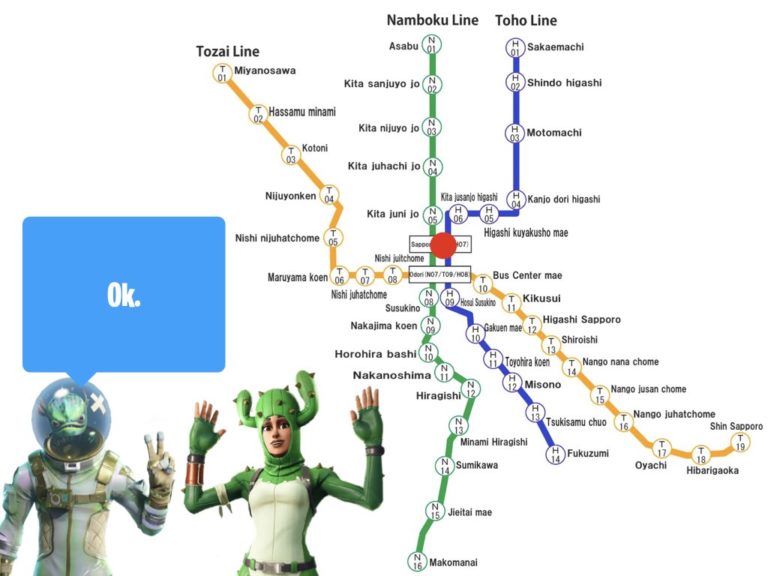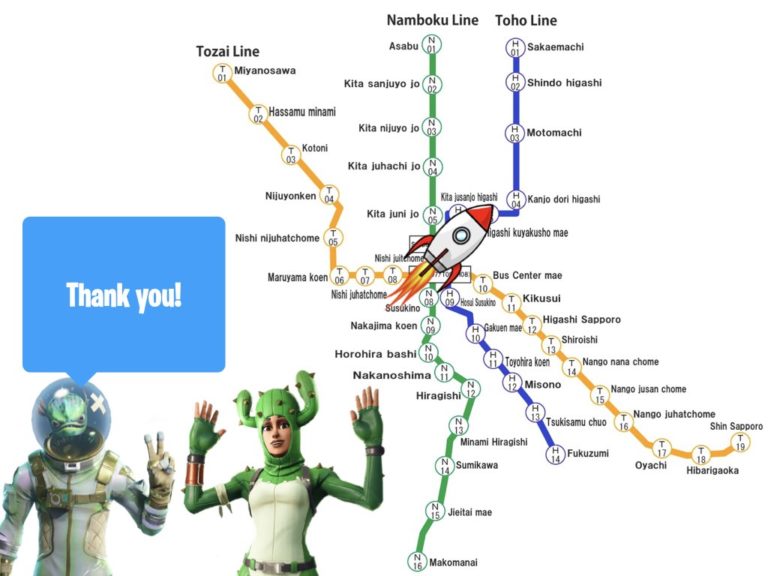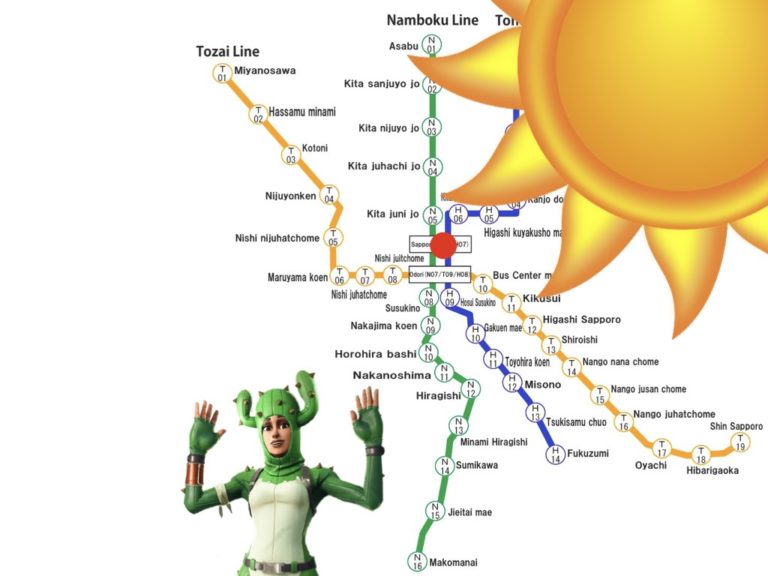 This was a lesson taken from my 3rd Year JHS English text book which seems to be a reoccurring theme throughout other books, thus my inclusion on the site.
As the subject says this presentation is about the use of the language "Could you tell me how to get to —?" and the appropriate response. My book uses a section of the subway map in Tokyo. Subsequently, if you have ever used the Tokyo Subway map, that can be a lot of ground to cover. Luckily, I live in the wilds of Hokkaido and near the ever popular, Sapporo city.
Sapporo has a very neat and clean subway system that many of my students have used. If you ever do visit Sapporo, you will have little difficulty using the said subway.
I made my lesson and presentation using the Sapporo subway map and I also used the some of the wildly popular Fortnite characters. Yes. I understand what I have done and I'm not sorry.
You'll have four weird characters come and ask questions to the helpful cactus lady. Plus a fun dot that goes around the track to help illicit the points. Also, I threw in an Alien who needs to get to the Sun….you know…for fun.
Junior High School Year 1