Third Person Singular – Presentations
Third Person Singular (Affirmative) – He wants donuts. She plays the guitar.
The concept here for both presentations is that a character comes in and introduces himself. "I am from America. I like donuts" or whatever. Then he introduces his friends and the concept of adding "s" and sometimes "es" to verbs when using it for a third person, in the singular fashion.
Straight forward? I hope so. I believe in you… I gotta believe!
When I have the time/inspiration, I have attempted to do "themed" lessons. My first fully successful "themed" lesson was with Third Person Singular all with Parappa the Rapper.
Some of you may be too young, too old, or just don't care. But Parappa the Rapper was an PlayStation rhythm game featuring a whole cast of goofy and weird characters. This really worked well for me as I was able to adapt whatever character to whatever scenario I saw fit.
Originally, I wanted to use Starfox as I felt he was a little more current, (being in the latest Super Smash Brothers and all) but I just didn't feel like there were enough characters, specifically in the same style, and some of the characters are not fun. (Looking at you Pigma. You Porky ripoff.)
Anyways, while I did not make other Third Person Singular games or activities with Star Fox, I did make the presentation and thought I would share it anyways.
Parappa is old and may not warrant the attention I gave to it. Many of my students had no clue what the characters were all about, but seemed receptive to the color and wackiness of it all.
Oh. I also used this font for some of the Parappa the Rapper Aesthetics. Word of caution. The "K" in the font always looks like a capital K. Hence, why I switch fonts from time to time.
Alternative Presentation Preview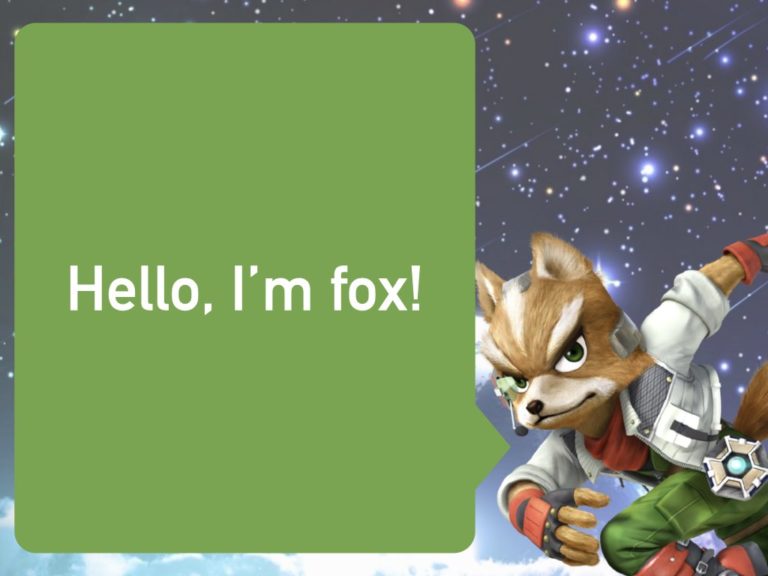 Junior High School Year 1